Cancer deaths in the U.S. dropped 27% from 2001 to 2020, but roughly 600,000 people still die from cancer each year. In collaboration with colleagues across VCU and around the world, our researchers strive to be part of the solution. We are making scientific discoveries that will inform the development of improved diagnosis, prevention and treatment methods for cancer. Our studies examine the interaction between genetic factors and the development of cancer cells, such as how misregulation of physiological processes contributes to carcinogenesis and how mechanisms of gene regulation could inhibit immune system avoidance by tumor cells.
Students and trainees work alongside dedicated faculty in our labs to conduct cutting-edge research in the following areas related to cancer molecular genetics and experimental therapeutics:
Characterizing molecular determinants of cancer development and progression (brain, colon, breast, liver, lung, ovary, pancreas and prostate)
Effects of genetic alterations on tumorigenesis
Immuno-modulating approaches to treat cancer and other inflammatory diseases
Immunotherapy development and vaccination against cancer
Molecular mechanism of liver cancer
Novel cancer therapeutic strategies engaging multiple antitumor mechanisms
Role of cell competition in cancer development and progression
Role of epigenetics in cancer development, progression and therapy
Stress proteins, scavenger receptors in inflammation, pathogen recognition and immune homeostasis
Therapeutic effects of cancer terminator viruses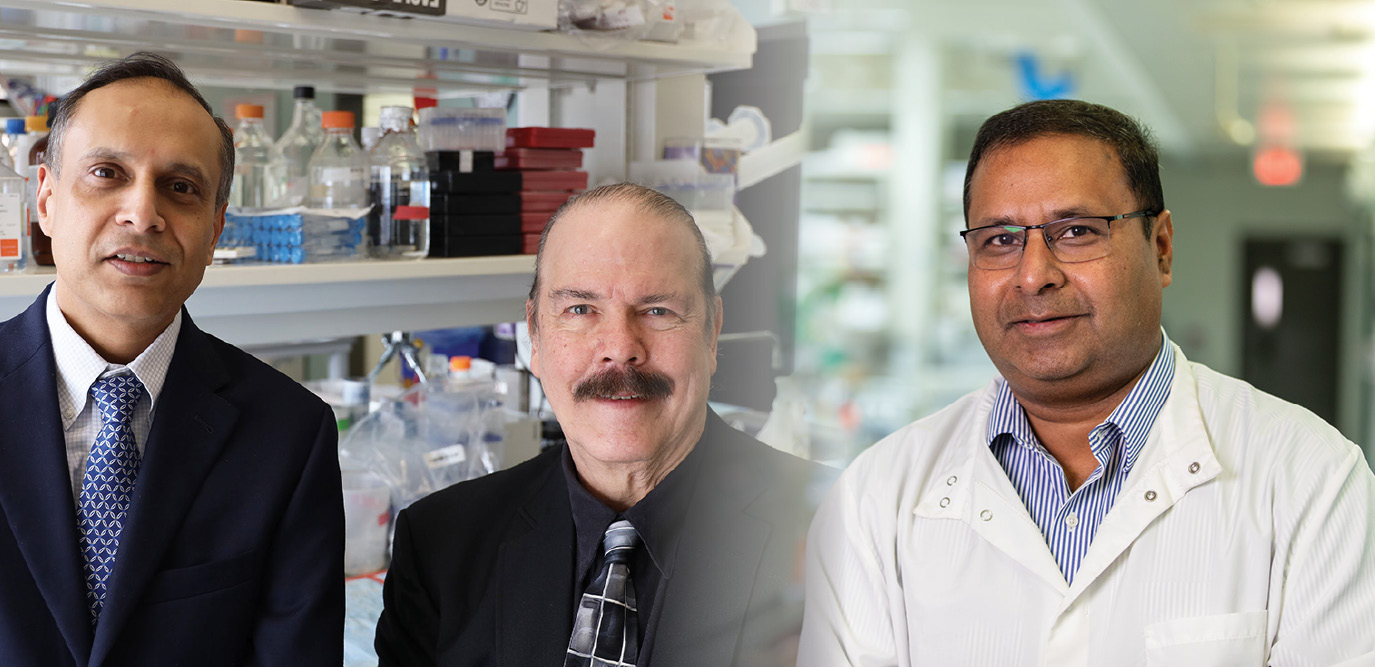 Partners and Collaborators
Explore faculty research interests and recent publications by clicking the photos below.