The field of human genetics translates research into clinical practice almost instantaneously. Thus, a need for genetic counselors with a strong research background, and researchers with patient communication and clinical translation skills, is imperative. VCU School of Medicine is proud to offer one of the only dual human genetics Ph.D. and genetic counseling M.S. programs in the U.S. Students enrolled in this rigorous and rewarding program have the advantage of efficiently pursuing a genetic counseling M.S. degree and a Ph.D. degree simultaneously.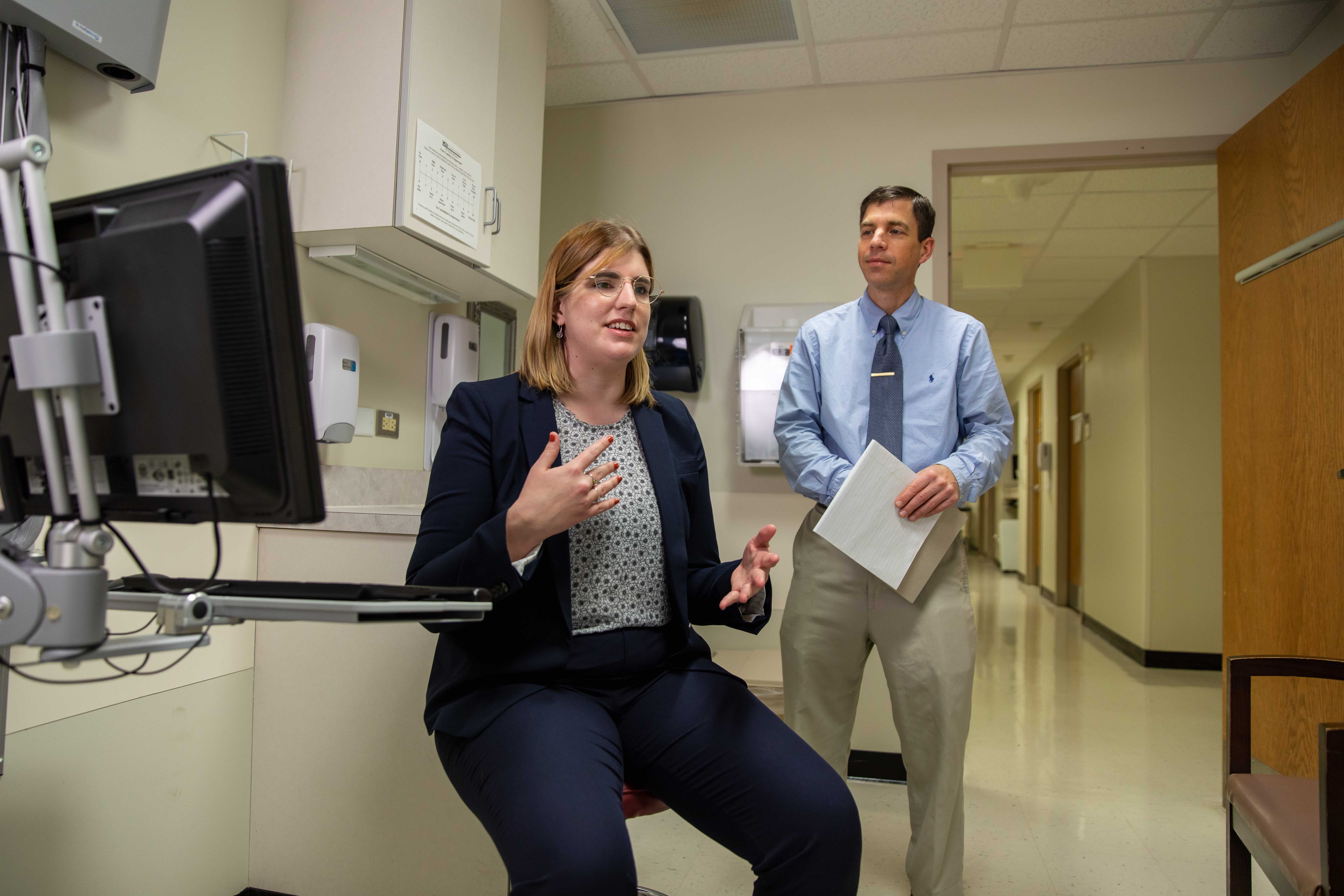 Completing the dual degree program was an incredibly rewarding experience from beginning to end. It was amazing to obtain experience in clinical genetics while also building a foundation of knowledge regarding genomic laboratory techniques used for both research and diagnostic applications. It is an exciting time to be considering this career path, and I would encourage students who are interested in pursuing both genetic counseling and research to do exactly that!
Kelly Rafferty, M.S., Ph.D.
Class of 2017
As standalone programs, the M.S. in genetic counseling and Ph.D. in human genetics require 60 credits and 86 credits, respectively, thus with a minimum total of 146 graduate credit hours if completed separately. Because of the overlap between the two programs, students pursuing the dual degree must complete 122 graduate credit hours (or 123 with the quantitative human genetics concentration) to earn both degrees.
To advance the field of genetic counseling, our research faculty provide a strong foundation of scientific discovery for students in the dual degree program.
The genetic counseling training is designed to provide each trainee with increasingly complex case management and critical thinking opportunities throughout their time at VCU.
Besides coursework, what exams will I have to pass?
Students in the dual degree program must pass all the required exams for the Ph.D. program, including the preliminary qualifying exam, taken after completion of the first two years, the dissertation proposal and the dissertation defense. Students will also take the two written comprehensive exams required of students in the MSGC program, which includes a written comprehensive exam after the second year and a final comprehensive exam closer to graduation.
---
How else will I be evaluated?
Faculty in the department conduct general progress reviews for dual degree students twice per year.
---
How will my clinical rotations work?
Dual degree students will complete the same variety of clinics as MSGC students, concentrated into a single year after completing the work towards their Ph.D.
---
What kind of research do dual degree students work on?
The Department of Human and Molecular Genetics, VCU School of Medicine and broader university provide a wealth of research opportunities. Past and current research conducted by dual degree students includes quantitative analysis of genomic data to develop risk profiles for substance abuse disorders, identifying genomic markers for schizophrenia, functionally characterizing genes important in cancer and identifying biomarkers related to traumatic events. The field of genetic counseling is expanding in multiple directions, and there are relevant opportunities in cytogenetics, bioinformatics, psychology and other fields.
---
How long will it take me to graduate?
The typical length of study for non-dual degree Ph.D. students is four to five years, and the MSGC students typically earn their degrees in two years. Because of the overlap in program requirements, most dual degree program students will be expected to finish the program in five to six years. This will vary depending on the student's specific project and laboratory funding.
---
What can I do when I graduate?
Our dual degree program graduates are succeeding in a wide range of areas and positions. Some have chosen to pursue further training, such as postdoctoral fellowships, while others have led international programs, provided expertise in clinical diagnostic laboratories and served in traditional patient-facing genetic counseling roles.
Life in Richmond
We encourage our students and trainees to maintain a healthy, balanced life, and Richmond is a wonderful place to engage in that well-rounded lifestyle. As a mid-sized city with a metropolitan population of 1.3 million, Richmond provides stimulating activities while maintaining its intimate feel and unique vibe.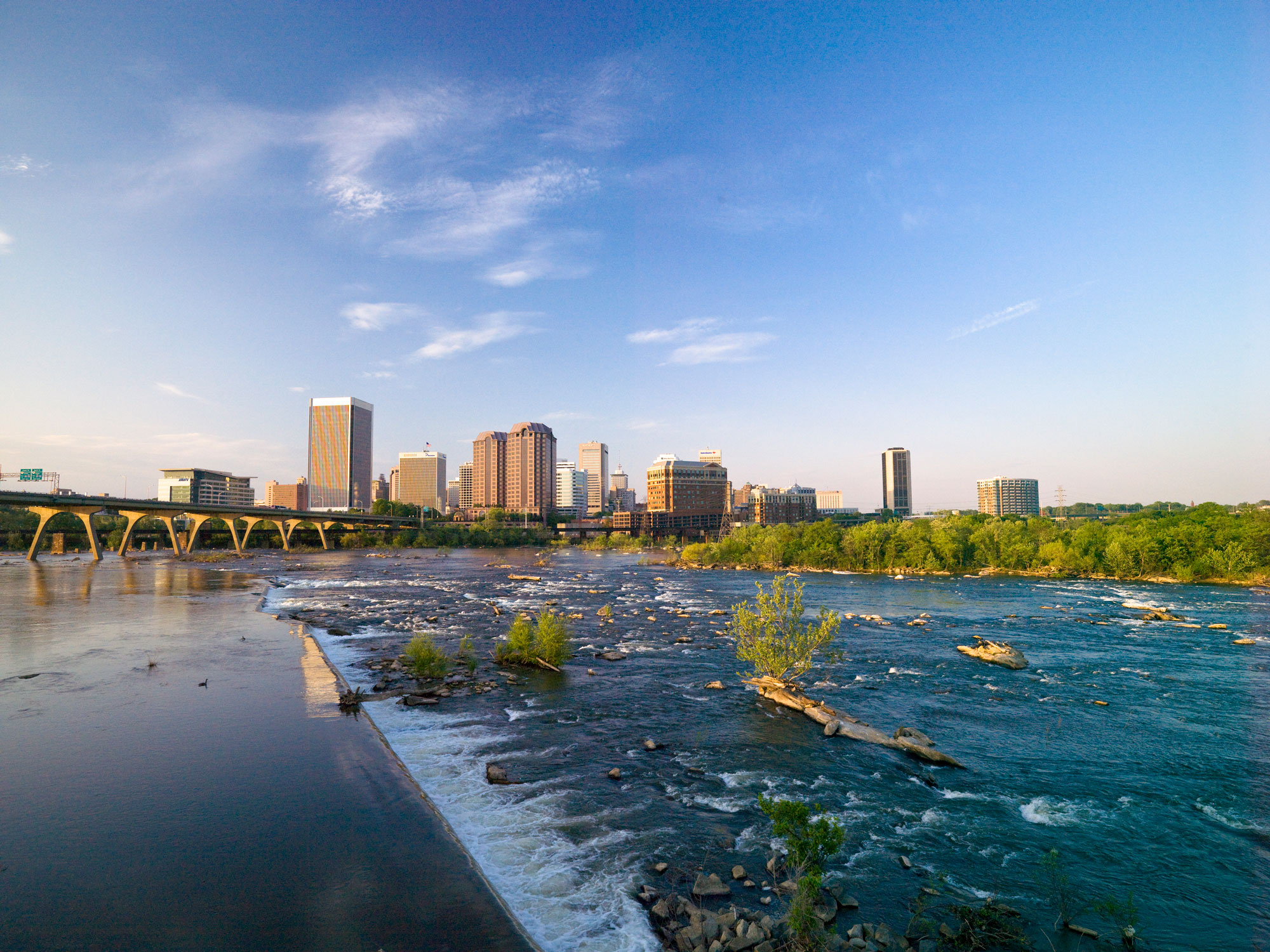 Admission requirements for the dual degree program can be found at the VCU Bulletin:
All applicants must enroll in the Genetic Counseling Admissions Match. Applicants accepted into the dual degree program will be notified prior to receiving Match results and before the deadline to accept an offer to the Ph.D. program. Those who choose to enroll in the dual degree program will be removed from the Match. If you decide to stay in the Match at that point, you will not be eligible for the dual degree program.
For more information about the dual degree program, please contact:
John Quillin, Ph.D.
Director, Dual Degree Program
MS-GCProgram@vcuhealth.org