Welcome from the Directors
The field of genetic counseling is ever-changing, and VCU is at the forefront of training the next generation of skilled, dynamic and compassionate genetic counselors. Accredited by the Accreditation Council for Genetic Counseling, our M.S. program has doubled in size since 2010. As our impact continues to grow, we maintain a collaborative and supportive environment for all our students, with close-knit cohorts and learning opportunities across diverse multidisciplinary teams.
We believe in learning by doing. Clinical exposure begins early in the first year, and most students acquire at least 100 clinical cases throughout their time at VCU. Graduates of our program hold leadership positions throughout the field, and we are proud to prepare trainees for successful and fulfilling careers as genetic counselors.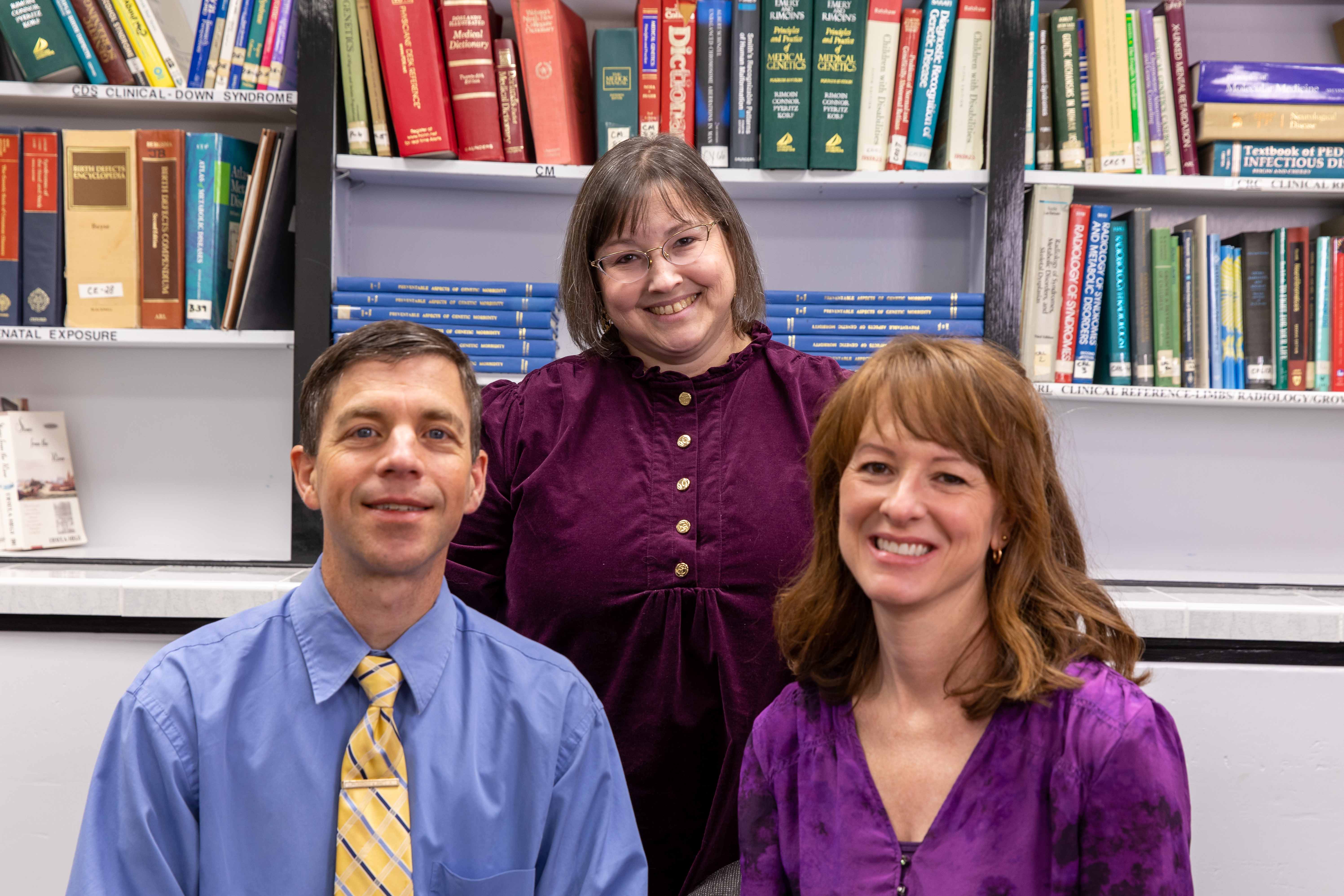 Program Overview
Mission
Our mission is to develop and maintain a curriculum that effectively prepares students for successful careers in human genetics, a challenging task for a discipline that reinvents itself on a regular basis. We achieve our education and training objectives by offering undergraduate, graduate, professional and higher-level specialty courses, as well as mentored research and clinical training opportunities.
Objectives
Demonstrate knowledge of the principles of human, medical and public health genetics and genomics and their related sciences.
Apply knowledge of genetic principles and understand how they contribute to etiology, pathophysiology, clinical features, disease expression, natural history recurrence risk, clinical management and disease prevention.
Apply knowledge of genetic principles to understanding of differential diagnosis, genetic testing, genetic test report interpretation and population screening.
Diversity, Equity and Inclusion
The VCU School of Medicine's genetic counseling M.S. program recognizes and embraces diverse backgrounds, identities and lived experiences. We strive to provide an inclusive, safe and equitable environment in which faculty and students are treated with dignity and respect. We are committed to exploring actions to promote diversity in our community and to engaging in ongoing learning.
Alumni Outcomes and Employment
The VCU MS Genetic Counseling Program has graduated 184 students since its inception in 1990. For the last 3 student cohorts:
100% of our graduates have jobs in the field of genetic counseling
97% of our students graduated
83% of our graduates passed the American Board of Genetic Counseling (ABGC) national certification exam on their first attempt
"I find that a lot of our patients feel like they've been dismissed by other health care providers, so I let them tell their story. In my own medical journey, I have known the impact of that humanness, and that connection is deeply needed in health care." Ashlyn Stackhouse, Class of 2022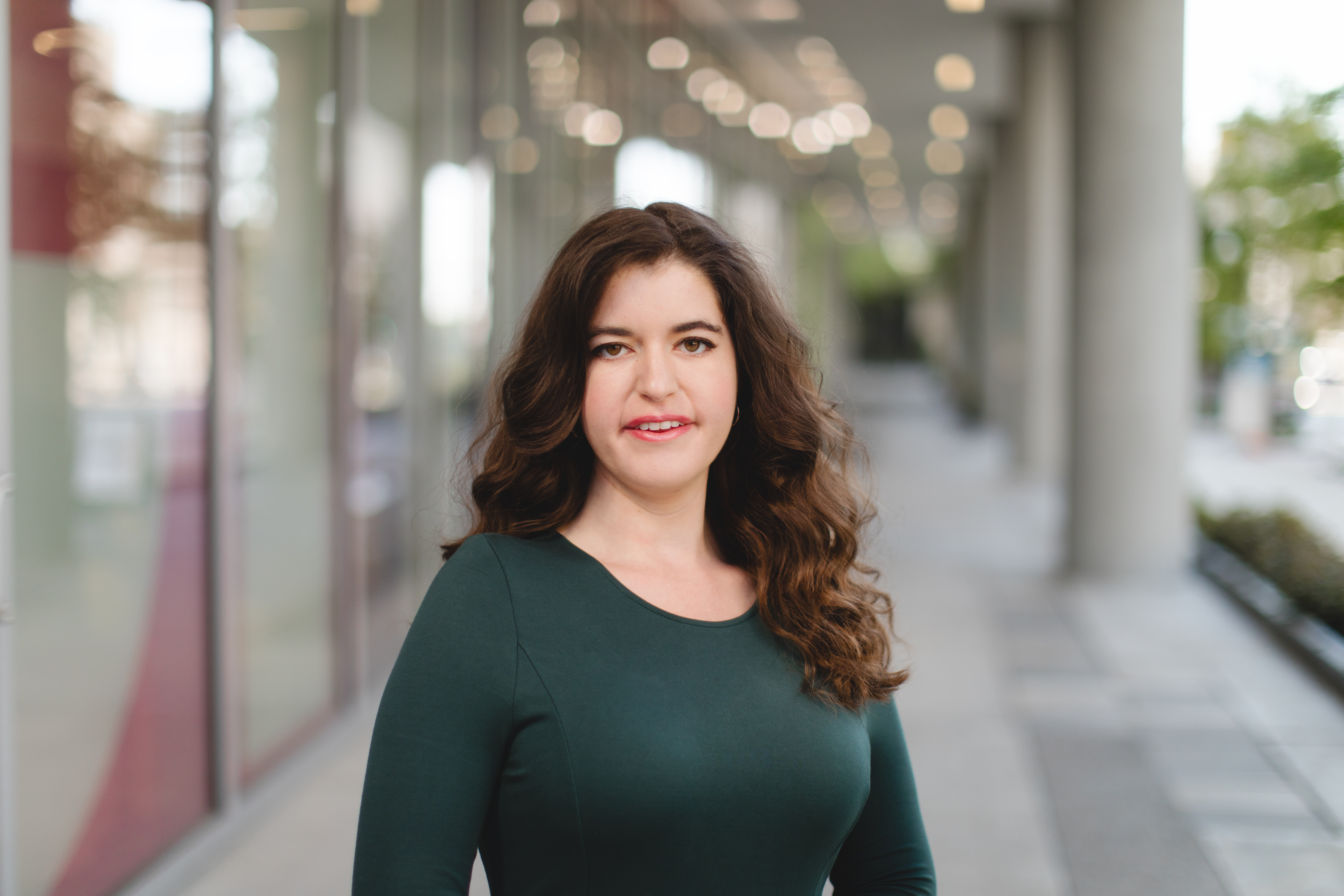 Life in Richmond
We encourage our students and trainees to maintain a healthy, balanced life, and Richmond is a wonderful place to engage in that well-rounded lifestyle. As a mid-sized city with a metropolitan population of 1.3 million, Richmond provides stimulating activities while maintaining its intimate feel and unique vibe.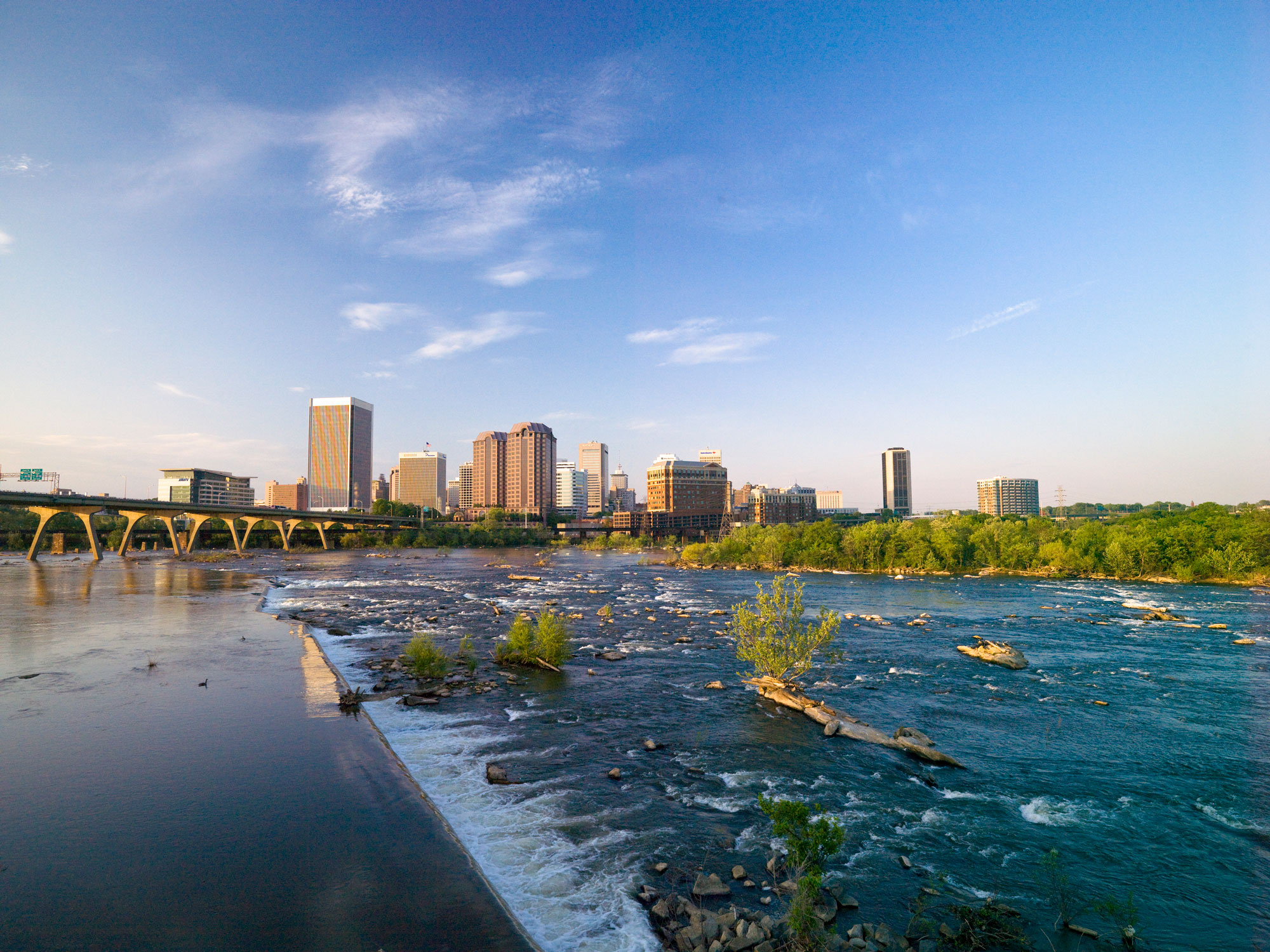 Our program participates in the Genetic Counseling Admissions Match through the National Matching Services, or NMS. Apply to VCU MS Genetic Counseling Program here. When completing your application for VCU, you will need your NMS ID number. To register for the Genetic Counseling Match through NMS, click here. Admission criteria and degree requirements are available on the VCU Bulletin.
Admission requirements for the M.S. in genetic counseling can be found at the VCU Bulletin:
Our program awards a scholarship to a qualified applicant who demonstrates a commitment to serving populations that are historically underprivileged or underserved by the field of genetic counseling. This scholarship provides either the equivalent of in-state tuition for a student who is not a Virginia resident, or a 50% reduction of in-state tuition for a student who is a Virginia resident. This cycle, the scholarship is open to those who demonstrate a commitment to serving populations that are historically underprivileged or underserved by the field of genetic counseling. Students will be asked to reflect on this information if they are selected for a program interview. Students who believe they qualify for the scholarship can use both tracks when ranking VCU via the NMS.
How are applications reviewed?
Applications are reviewed holistically. Consideration is given to academic ability, leadership experience, advocacy work, and insight into the profession. While there is no defined requirement, competitive applicants have varied experiences which often include shadowing with genetic counselors, working as a genetic counseling assistant, volunteering as a crisis counselor, advocating for an organization or individuals with disabilities, and performing clinical or laboratory research.
---
Where do most students live in Richmond?
Many students choose to live in Shockoe Bottom, a downtown neighborhood that is a short walk from VCU's downtown medical campus. Explore Richmond's diverse, distinctive neighborhoods here.
---
What is parking like at VCU?
VCU offers several parking lots for commuters. Many students and faculty members park in the A Lot, as a campus shuttle runs directly to Sanger Hall and the medical campus. Learn more about parking options for students.
---
Can I have a job while enrolled in the program?
The answer to this question likely depends on each individual, how they manage their time and balance tasks, and any job position they are accepting. Students begin clinical observations during the first semester and begin counseling patients in the second semester, and coursework is full-time for the entire duration of the program. Some students are able to hold part-time positions that are flexible with scheduling. Additionally, there may be options for work-study positions within VCU.
---
Is a car required as part of enrollment in the program?
No, a car is not a requirement for admission to the program but is strongly recommended. The program works to accommodate students' needs when scheduling rotation sites based on their access to transportation.
---
What are the options for public transportation in Richmond?
The GRTC Transit System provides public transit throughout the city and surrounding counties, with a rapid-bus line called the Pulse.
---
What are some fun things to do in Richmond?
Richmond is perfectly located in Central Virginia, with convenient access to the mountains, the beach and Washington, D.C. Vibrant neighborhoods offer distinct, diverse experiences, with no shortage of art galleries, museums, music venues, restaurants and breweries. Easy access to the James River and multiple park systems provides endless opportunities for outdoor activities such as mountain biking, kayaking, rock climbing and hiking. Learn more about Richmond.
For more information about the Genetic Counseling M.S. program, please contact: