VCU's one-year clinical genetics graduate certificate program is designed to enhance students' qualifications for careers in genetic counseling. Upon successfully completing the program, our graduates are more competitive in applying for:
Genetic counseling M.S. programs
Clinical genetics fellowships
Genetic counselor assistant jobs
Nursing and technician positions in genetic diagnostic laboratories
With graduate-level courses and clinical shadowing opportunities, the curriculum provides a foundation for the understanding of inheritance as it applies to human and clinical genetics, plus modern diagnostic methodologies and the roles of genetic professionals across specialties.
Seeing other students be where I wanted to be made it very real for me and was a significant source of motivation. The other students were encouraging and were willing to help me wherever they could. Even though the program was very difficult, this experience reaffirmed that genetic counseling was absolutely the career that I wanted.
Molly Felix
Class of 2022
I enrolled in the certificate program to further my education in genetics and solidify that genetic counseling was the career path I wanted to pursue. I succeeded in all my classes, balanced a part-time job and was accepted into a genetic counseling program. I had worked towards being a part of a genetic counseling program for two years, so being accepted was probably my biggest accomplishment.
Allison Weatherwax
Class of 2021
Life in Richmond
We encourage our students and trainees to maintain a healthy, balanced life, and Richmond is a wonderful place to engage in that well-rounded lifestyle. As a mid-sized city with a metropolitan population of 1.3 million, Richmond provides stimulating activities while maintaining its intimate feel and unique vibe.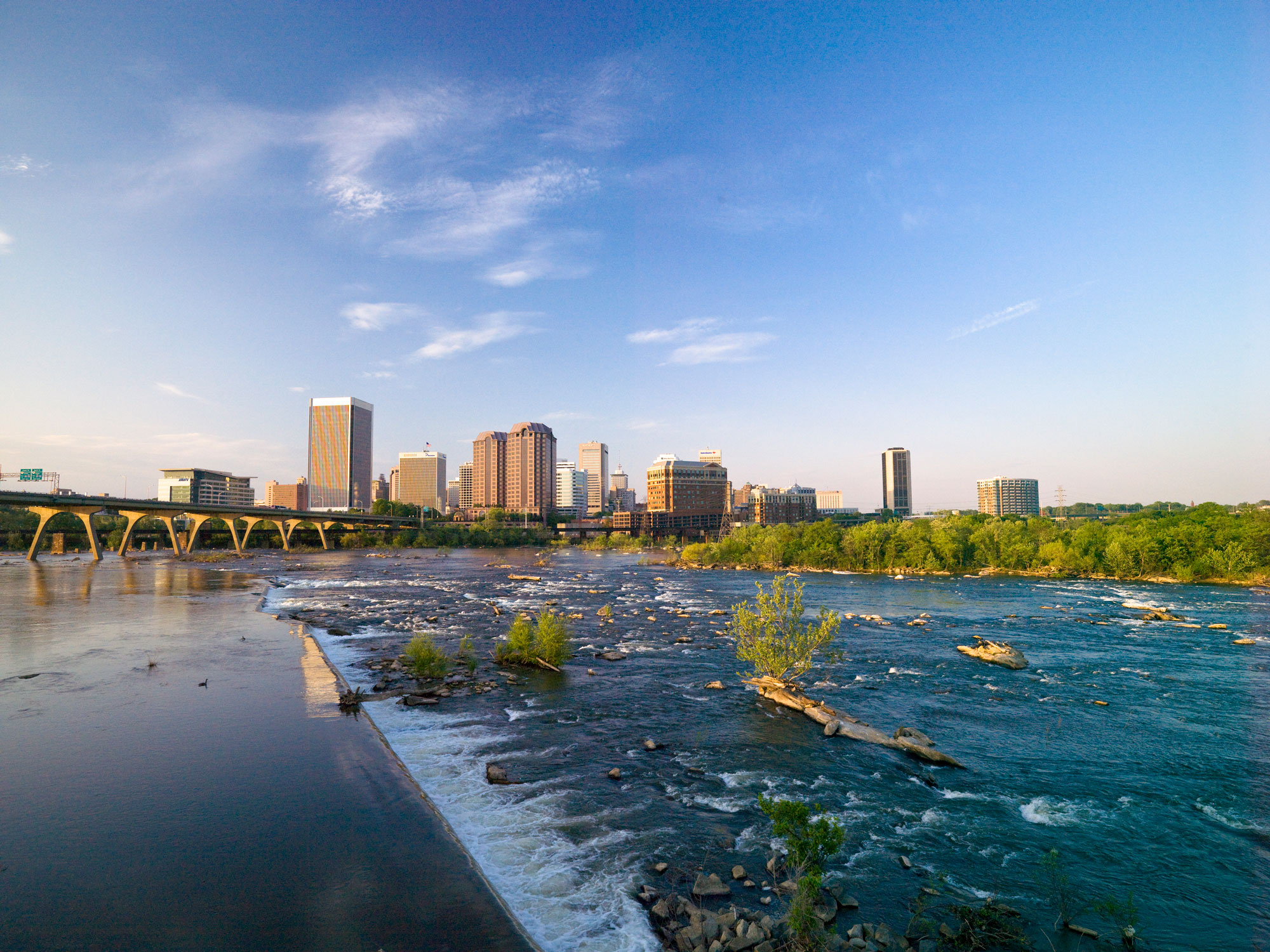 Admission requirements for the certificate in human genetics can be found at the VCU Bulletin:
International students must submit an official transcript evaluation from a recognized foreign educational credentials evaluation service accredited by the National Association of Credential Evaluation Services (NACES) or the American Association of Collegiate Registrars and Admissions Officers (AACRAO). International students must also provide proof that they can support themselves financially during the program.
Non-native English speakers must provide evidence of proficiency in English by one of the following:
A Test of English as a Foreign Language (TOEFL) minimum composite score of 100 for the internet-based test or 600 for the paper-based test
An International English Language Testing Systems (IELTS) minimum score of 6.5 on the academic exam
A passing score of the VCU English Language Program compression test
How long is the program?
The program is two semesters: fall and spring. A minimum of 16 credit hours is required to complete the certificate.
---
How do I apply?
If you applied to the VCU Genetic Counseling program, we can actually transfer all of your MSGC application materials to the Certificate program. You will need to submit the bare bones certificate program application first and then initiate the transfer of application materials by emailing vcu-grad@vcu.edu.
The application for the certificate program can be found on the VCU graduate school website, https://www.vcu.edu/admissions/apply/graduate/#tabs-192415. Just click the "Apply" button.
Admission is rolling and the deadline is July 15th. The GRE is not required.
---
What courses are required?
Fall Semester 7 credits
HGEN 501 Introduction to Human Genetics (3 credit hours)
HGEN 616 Cultural Diversity in Genetic Counseling (1 credit)
BIOS 543 Graduate Research Methods I (3 credit hours)
Spring Semester 6 credits
ANAT 612 Embryology (2 credits) January term
HGEN 606 Introduction to Clinical Genetics (1 credit hour)
HGEN 609/PATH 609 Clinical Genomics (3 credit hours)
Electives 3 credits
---
Will courses be offered virtually?
The Certificate program is designed to be an in-person program. Virtual attendance may be an option for some classes, but it is not a guarantee.
---
When do classes begin?
Classes begin on August 22, 2023.
---
What are the tuition and fees?
Students will be enrolled for two semesters and take 6-10 credit hours per semester depending on the electives they choose. The fee schedule is not out yet for 2023-2024, but based on current numbers, the full time rate (9 or more credit hours) = $8065 (resident)/$15,277 (non-resident). The part-time rate (8 credit hours or less) is $906 per credit hour (resident)/$1656 per credit hour (non-resident).
Estimate your tuition and fees
The graduate office suggests that you use "Graduate Masters - MCV campus." You could be part-time both semesters if you choose a 2-credit elective for the fall semester and a 1-credit elective for the spring. You can play around with the calculator to see how that affects the bottom line.
---
Will relevant course credits earned in the certificate program transfer to VCU's genetic counseling M.S. program?
The certificate program curriculum includes four courses that are also part of the M.S. in genetic counseling (MSGC) program curriculum: HGEN 501, HGEN 609, HGEN 616 and ANAT 612. Students accepted into the MSGC program, after successfully completing the Certificate program, will receive transfer credits for those courses.
---
Additional Websites/Contacts
Website for instructions to Accepted Graduate Students
To accept your offer, email RespondGrad@vcu.edu. Once the university system has been updated, you will be eligible to register for courses.
Registration occurs through the Student Services Center
After completing the online application, documents such as official transcripts or resumes that cannot be submitted electronically should be sent to the following address:

Virginia Commonwealth University
Office of Admissions
Box 843051
Richmond, Virginia 23284-3051